Why Shop Dreamline Mattresses?
There are many reasons we do not sell used mattresses – hygiene and durability are just two examples. Waterfront is proud to offer NEW Dreamline Mattresses.
Just like Waterfront, Dreamline is a family and Christ-oriented company
These mattresses are made in the USA
They come with a 1-10 yr. pro-rated warranty
Special ordering options are available for custom mattress sizes such as semis, campers, boats, or antique beds
By shopping our Dreamline selection, you can rest in peace knowing you're purchasing a high-quality mattress that will provide comfort for years to come.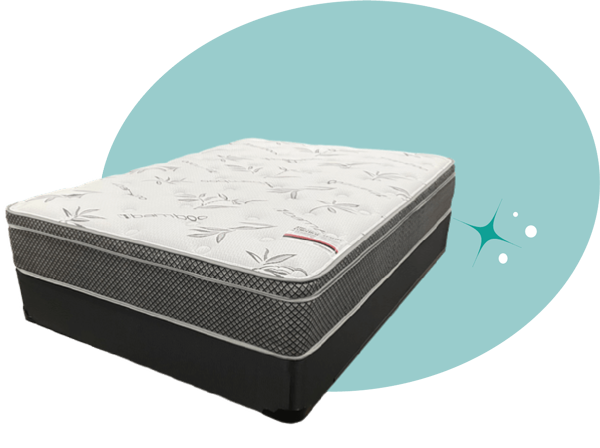 - 10 Year Warranty
- 460 Verti-Coil 13.75 Gauge
- Euro Top 2" Multi-Needle "Cool Ice " Quilt
- 9" Deluxe Plus Foundation with Continental Border
Queen Set - provides 223 meals and 12 nights of shelter and care