Waterfront Thrift Stores and the Recycling & Distribution Center are great places to volunteer!  Your help is vital, because proceeds from our Thrift Stores help fund the work of the Mission.  Call the store directly where you'd like to set up your Waterfront Experience!
Thrift Volunteer opportunities:
Merchandising: Straightening, Sizing, Displaying
Customer Service: Bagging, Fitting Room Attendant, Customer Greeter, Donation Drop-off Greeter
Production: Sorting Donations, Dock Attendant, Recycling Specialist
Maintenance: Sweeping, Mopping, Dusting, Vacuuming, Restrooms, Parking Lot, Landscaping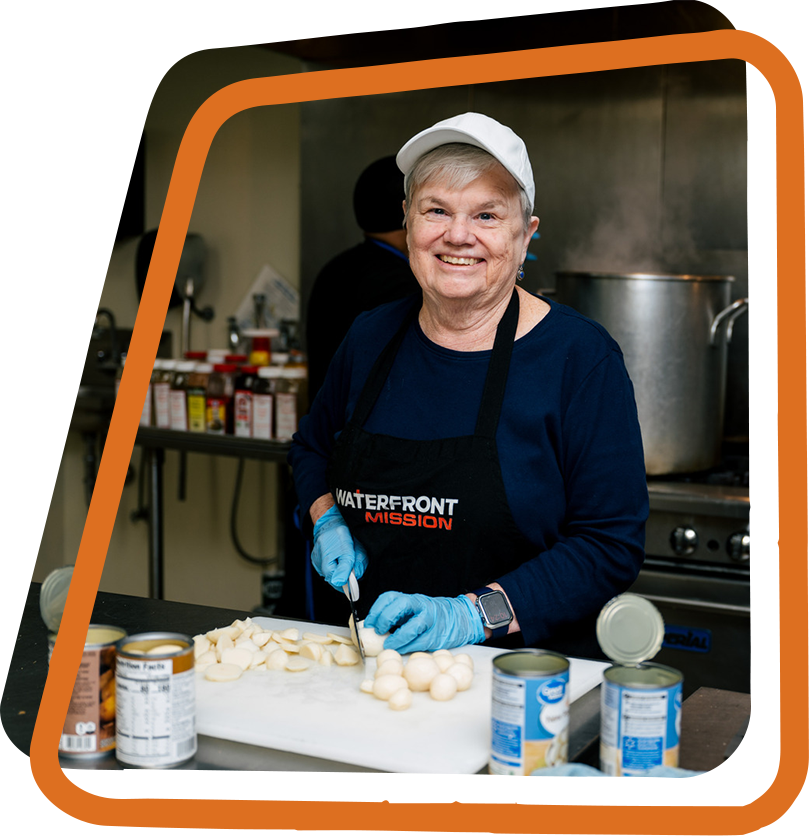 Want to volunteer at the Mission?
Waterfront Rescue Mission volunteers positively impact the lives of so many across the Gulf Coast. Find out how you can contribute today!